Business Phone Solutions For Any Size Business
Both your clients and your employees will benefit from the improved communications that phone solutions by Inteligy make possible. As your business grows, we grow with you. At Inteligy we work with you to find a solution that meets your changing needs, and then size it to fit your unique requirements.
Intelligent Business Phone Solutions For Your Small Business
Small business success depends on striking that delicate balance between cutting costs and providing the highest-quality services possible to your diverse client base. Our intelligent small business phone systems make it possible for you to focus on the core of your business, while we streamline and simplify your communications.
Our small business phone solutions can help: enhance your corporate presence, improve the customer experience, realize cost efficiencies and leverage the tools to compete successfully in the marketplace. Our small business phone systems enable small-business owners to easily manage your communication needs of today, while offering the scalability to grow with your business tomorrow.
We've seen great results with our small business clients, but at Inteligy we'll make our business phone systems work for any size business. Whether your business has 20 or 200 employees, we're here to help you maximize your resources and leverage your business above the competition.
We'll size our business phone solutions to meet the needs and requirements of your business, no matter what size you are. We also make it easy to upgrade your systems, should you start small with the intention of growing. 
From VoIP systems that allow you to manage multiple phone systems across a medium sized office to hosted phone systems which allow you to implement multiple channels of modern communications like web fax and chat to best enhance your customers' experience, we have what you need.
Innovative Business Phone Solutions For Your Medium Sized Business
Robust Business Phone Solutions For Your Large Business
Just like home offices and small businesses, large businesses have their own set of unique challenges. Managing communications across multiple locations presents a particular challenge for large businesses, as does unifying communications. 
Our advanced VoIP systems and unified communications modules make managing hundreds of lines across multiple offices as simple as managing your email. We make it easy for all of your employees to stay connected and best serve your clients.
Some Of Our Creative Business Phone Solutions For Your Business
Premise-based phone solutions
VoIP phones for all business sizes
Unlimited minutes phone plans
VoIP Business Phone Systems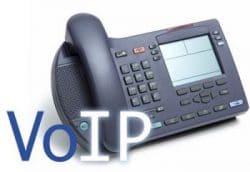 Our VoIP phone systems for small businesses allow for less expensive and more efficient phone calls by giving you the power to manage your phone systems through your internet connection. At Inteligy we utilize our unique TeleVantage business application for small business VoIP solutions. TeleVantage lets you visually manage your voice services as easily as you do data files and emails.
Our unique and intuitive point, click and drag system makes it easy to decide how calls are answered, transferred and managed. Finally, our TeleVantage broadband voice solution allows small business owners to stay in the loop, even when they're out of the office with advanced remote access capabilities. Our business phone system VoIP services make managing your calls as simple and convenient as managing your emails.
Hosted Phone Systems For Your Business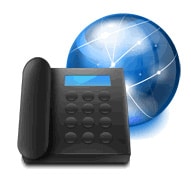 We believe in our hosted phone solutions, but you don't have to take our word for it! Forbes.com author Gene Marks says, "Hosted phone systems are a plus for businesses, thanks to no hardware and low costs."
Our hosted phone systems allow for advanced functionality like: voicemail to email, web-based control panel, call recording, conference calling, auto-attendant, advanced call routing, web-fax, dial by name directory, offsite data backup, and more.
Phone System Backups and Resilient Phone Systems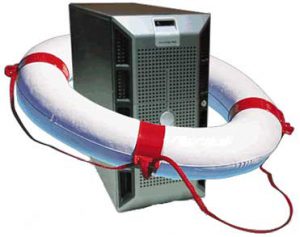 What happens to your small business if you suffer an equipment failure? At Inteligy, we've got your back. Our resilience system has been designed with rock-solid stability to keep your business going, even during adverse conditions like equipment and server failures or power outages.
Our intuitive voice resilience program is inexpensive and easy to use and implement.  We simply make a mirror image of your existing phone system on our Voice Resilience platform, this redundant data center has everything you need to keep your small business functioning; no matter what challenges you may encounter.
Even if your buildings are closed down, you can still receive and manage calls. We even offer the ability to route calls to backup sites containing your disaster recovery equipment in order to integrate a comprehensive continuity solution for your entire business.
Broadband Speed Test
Test your upload and download speed
Contact Us
Ready to get started? Get in touch with us.